President meets with Secretary of State for Defenсe of the United Kingdom
President of Ukraine Volodymyr Zelenskyy met with the newly appointed Secretary of State for Defence of the United Kingdom of Great Britain and Northern Ireland Grant Shapps, who is on a visit to Ukraine. It is reported by Upmp.news with reference to Official website President of Ukraine Volodymyr Zelenskyy.
The Head of State thanked the UK for its significant financial, defenсe and humanitarian support of Ukraine in the time of war.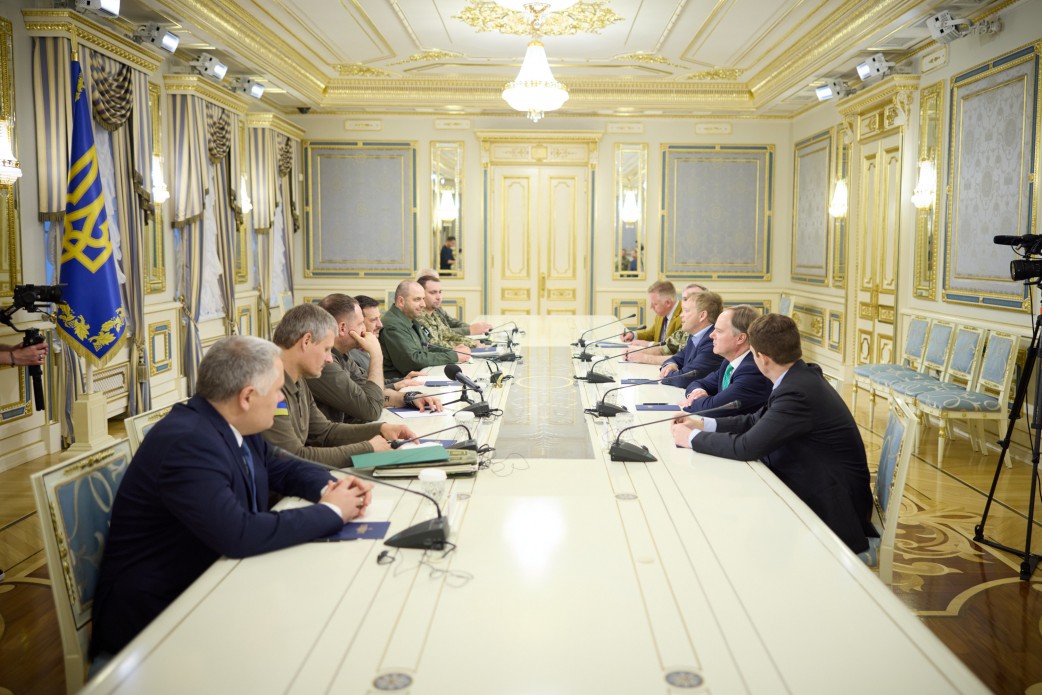 "On behalf of the whole nation, I thank you for everything you are doing for us. We are grateful for your help – military, financial, humanitarian. We greatly appreciate that we can rely on you," the President said.
Volodymyr Zelenskyy praised the level of cooperation with the United Kingdom in the defence sector, which allows the Ukrainian army to significantly expand its capabilities on the battlefield, in particular by means of long-range weapons.
The interlocutors also discussed the issue of bolstering Ukraine's air defence, which is particularly important in the run-up to the winter season.
The parties also praised the adoption by the Group of Seven at the NATO Summit in Vilnius of a Joint Declaration of Support for Ukraine and the start of negotiations with the UK on a bilateral agreement on security guarantees for Ukraine.