UPDATE: Polish Radio holds charity auction for Ukrainian children
Public broadcaster Polish Radio is auctioning items from some of the country's most famous personalities on Thursday to raise funds for ill children from war-torn Ukraine. It is reported by Upmp.news with reference to Polskie radio.
Held on Polish Radio 1 on Mother's Day, the fundraiser collects money for the National Children's Hospital in the Ukrainian capital Kyiv, the broadcaster's IAR news agency reported.
Unique items up for grabs
Members of the public are invited to bid on a host of rare items, including a piece of jewellery donated by First Lady Agata Kornhauser-Duda, an autographed shirt from football star Robert Lewandowski and a tennis ball signed by Poland's world No. 1 Iga Świątek.
Another notable item is a painting by the surrealist artist Zdzisław Beksiński.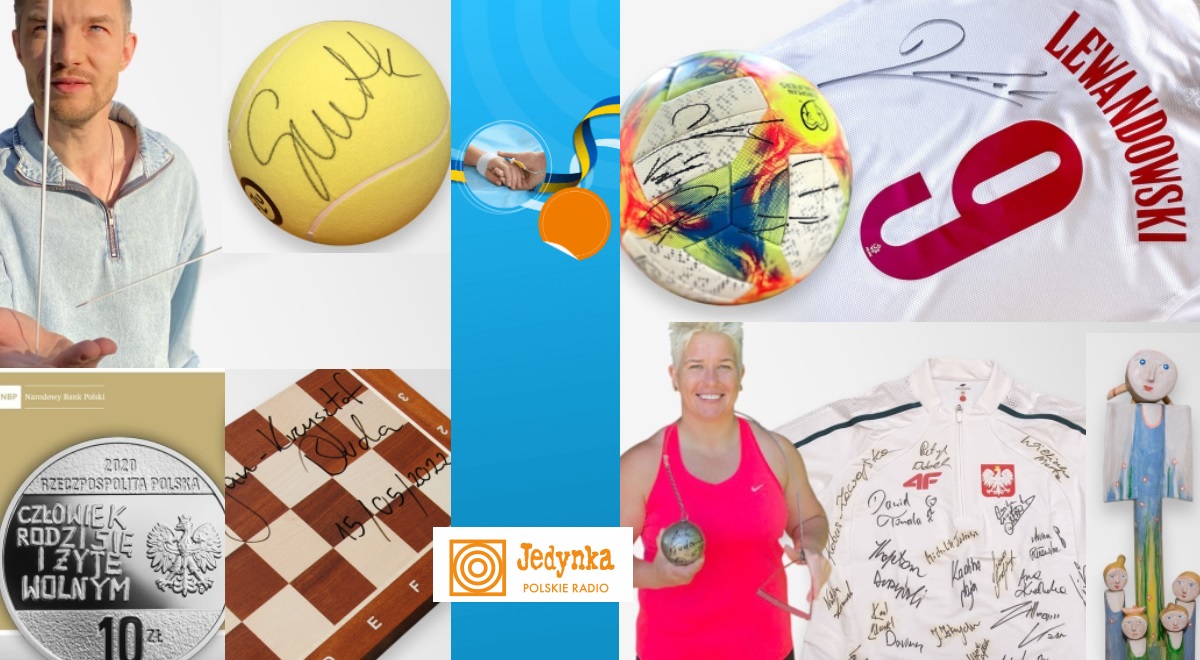 The asking price for each item is PLN 1,000 (EUR 215) and they can be viewed on a special website.
Bids can be submitted from 8 a.m. to 7 p.m., by phone on (+48) 22 645 22 55 or via text on 71 151.
Polish Radio's CEO Agnieszka Kamińska encouraged listeners to take part in the fundraiser, saying that "the first lady and famous sports personalities and musicians have donated unique items for the auction."
Concert for Ukraine
As a follow-up to the fundraiser, Polish Radio will on Sunday stage a special concert for Ukraine.
Broadcast live by Polish Radio 1 and the polskieradio.pl website from 7 p.m. on May 29, the event will bring together Ukraine-themed performances from diverse acts.
The list of performers features the Polish Radio Orchestra in Warsaw, the Kyiv Piano Duo, and Krajka, a Ukrainian folk ensemble from the southeastern Polish city of Przemyśl that includes refugee children, organisers said.
Polish Radio stands with Ukraine
Thursday's auction and the accompanying concert represent yet another Polish Radio initiative for Poland's war-torn eastern neighbour, executives told reporters.
In March, the public broadcaster held a benefit concert for Ukraine, while last month it helped the Kyiv Symphony Orchestra prepare for a European tour, the IAR news agency reported.
Thursday is day 92 of Russia's invasion of Ukraine.
Poland on Thursday reported it had welcomed more than 3.61 million refugees fleeing Russia's war on Ukraine.
(pm/gs)
Source: IAR, polskieradio.pl