Ukraine held a training at the stadium, where they will meet Poland on Wednesday
The flight from Kyiv to Katowice, Poland, passed quickly for our delegation – only an hour and a half of flight. It is reported by Upmp.news with reference to UAF.
In two neighboring cities
Upon arrival, the blue-and-yellows immediately headed to Vienna House Easy to have lunch and prepare for an evening workout. Chorzow, where the Silesian Stadium is located, is a suburb of Katowice. So Ukrainians live in Katowice and will play in a neighboring town – the bus covers the distance in 10 minutes.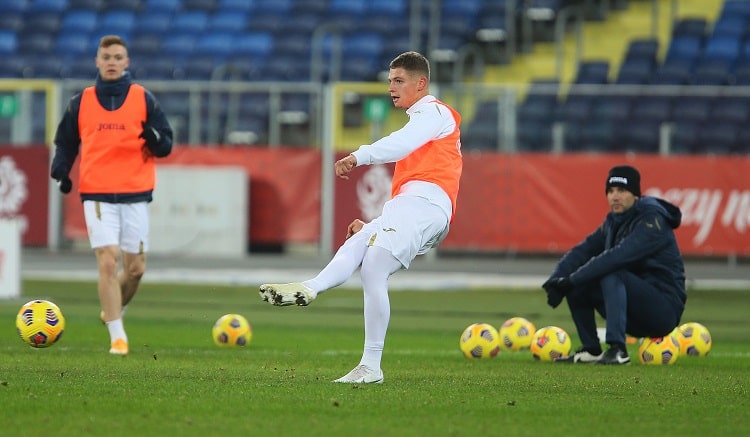 Modern stadium
Silesian stadium was completed two years ago and is a model of a modern sports facility with spacious basements and large locker rooms. Extensive stands resemble the NSC Olimpiiskyi, which Silesian is very similar from the inside. With a capacity of 47 spectators, this arena is the second largest after Warsaw's Narodovy, which can accommodate 10 more people. But now these figures are conditional, because during a pandemic games take place in empty stands. By the way, Narodovy is currently a field hospital for patients with COVID-19: 1 hospital beds are located in the basement.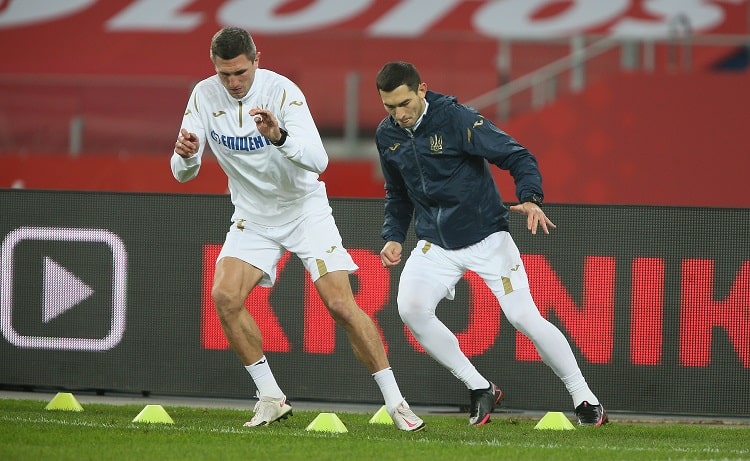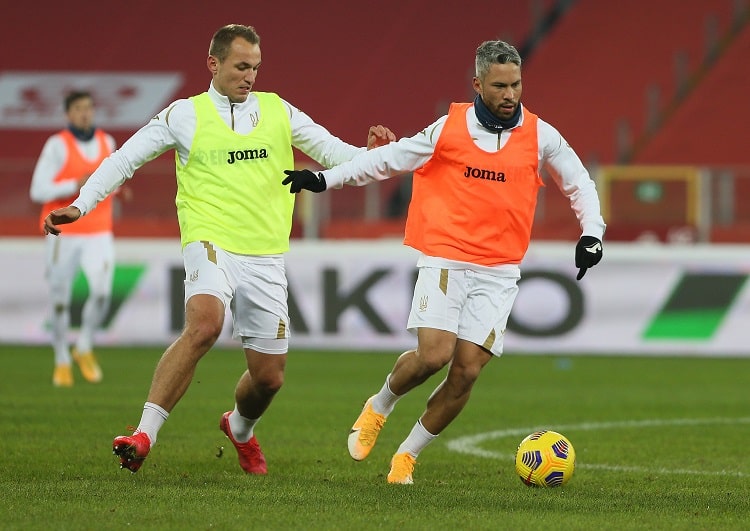 Formal training
As for the evening training in Silesian stadium, it was attended by all 25 players present in the location of the main team of the country. In fact, this training was the first full-fledged meeting – and with the participation of all performers, and the nature of the work. The priority is to establish game connections in view of the return of the players who missed the training camp a month ago due to coronavirus disease, as well as the large number of youngsters for whom the October training camp was their debut in the national team. Due to tomorrow's match, the session was tactical.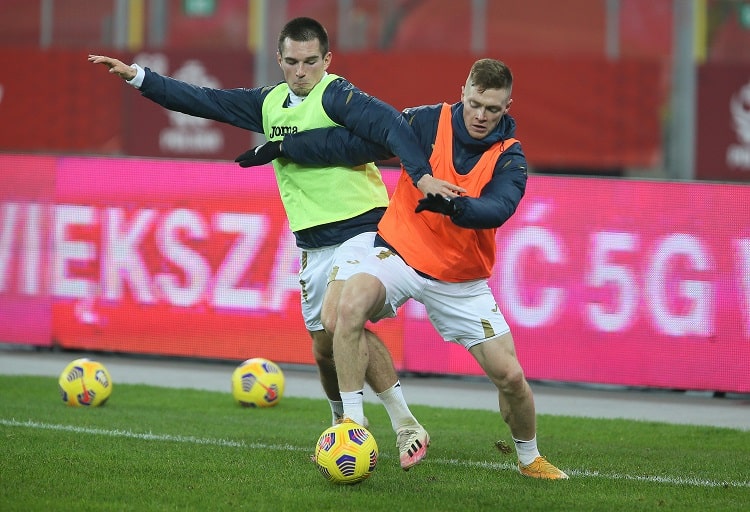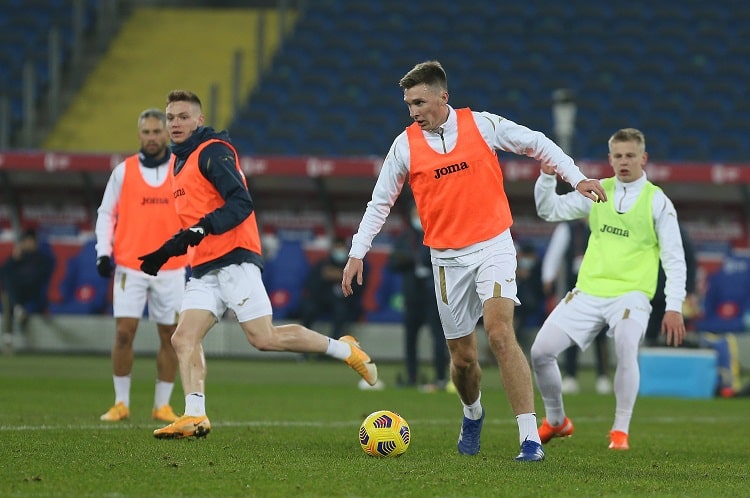 Nowadays, it is important for the coaching staff to determine who to give a load to, and whose strength, perhaps, to save for the next matches – in the UEFA Nations League. This is what the coach of the Polish national team Jerzy Brzeczek decided to do, who said at an official press conference that he would give a rest to the team's leader Robert Lewandowski and other legionnaires from the European championships.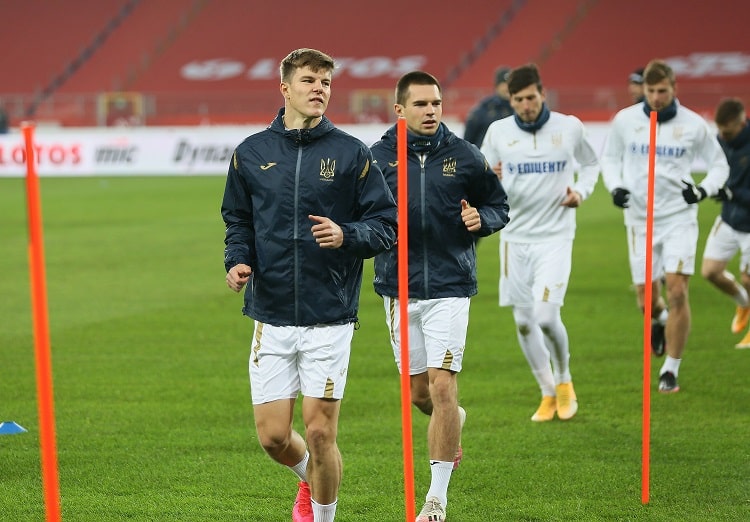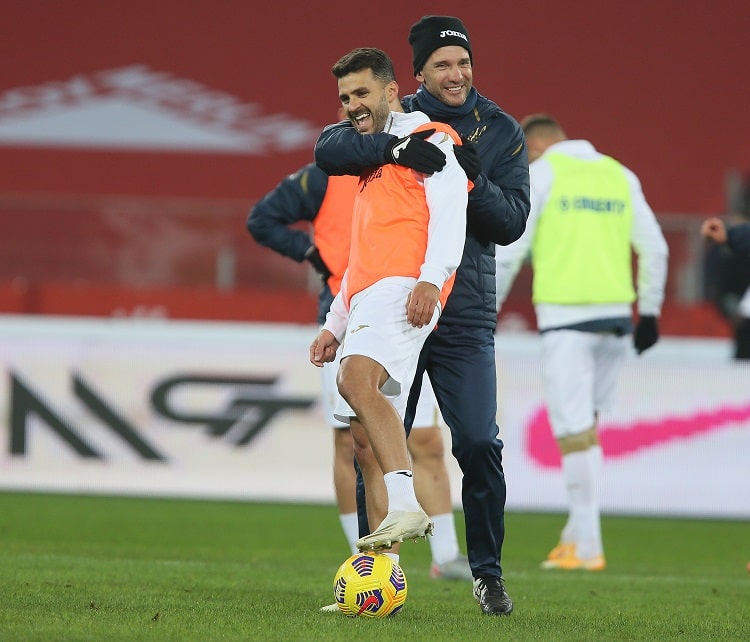 Andrii Shevchenko did not make such statements, but this does not mean that the coach of the blue-and-yellows does not face the question of choice. Who will become one field player and one goalkeeper who will not be included in the application for the match with Poland, will be known today after midnight.
Oleksandr Hlyvynskyi, press attaché of the national team of Ukraine